Ecommerce
Focused
Web Design & Development Agency
Based in
Los Angeles
Crafting top-notch Ecommerce experiences that elevate brands, engage customers and sell product.
We've helped
all of
these fine brands












The Newthink team are wizards! I love working with them. Their design work is clean, imaginative, clear and gets the results that are wanted!
Vanesa Mooney
Founder & Creative Director
Vanessa Mooney Jewelry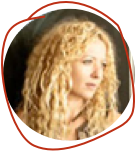 Lauren Ziminsky
Sales & Operations
Myabetic Diabetes Supply Cases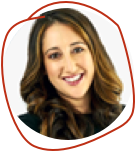 I love our new site so much, and believe it has made all the difference in the world in our sales and conveying our aesthetic to our customers.
Big agency
power in
an efficient package
Not your Average Ecommerce Design Company
Arriving at a beautifully effective product, with an ecstatic client is a must for us. We look to build lasting relationships with our clients and want them to feel we've over-performed, every time.
We are committed to making better Ecommerce sites and to simplifying the shopping and purchasing experience.
While agency size may impress, we don't believe it always equals the best experience.
You may be a startup, an SMB or an enterprise. You may be looking for a brand-new site, an overhaul, or ongoing help.
In any case, when you work with us, you'll have a direct view of the process and be kept in close communication. No layers of complexity, no playing telephone.
DESIGN & CREATIVE
UI/UX
Graphic Design
Web Design
Ecommerce Design
Conversion-Optimised Design
MARKETING
Search Engine Optimization
Social Media Marketing
Email Marketing
DEVELOPMENT & STRATEGY
Ecommerce Strategy
Shopify Development
Shopify Plus Development
Integrations