Oso & Me
Oso's previous theme had served its purpose, but it was aging and bloated with apps and other tacked-on functionality. Newthink was brought in to start from scratch on a brand-new Shopify Plus theme, custom-building every aspect of the site to ensure a pixel-perfect look and flawless, lightning-fast performance.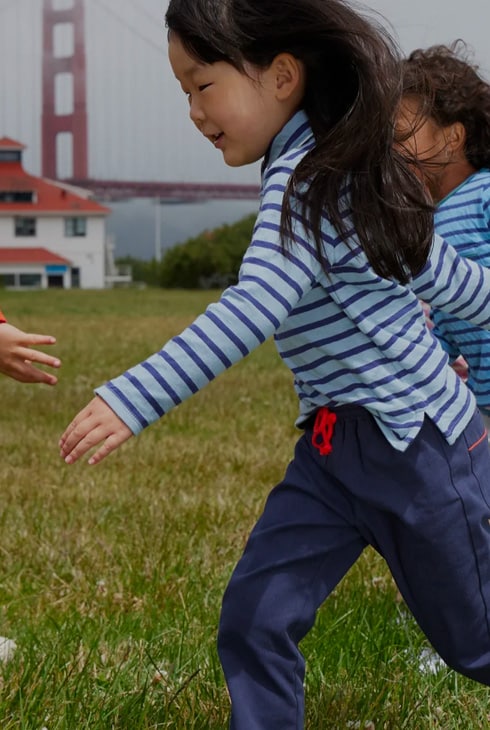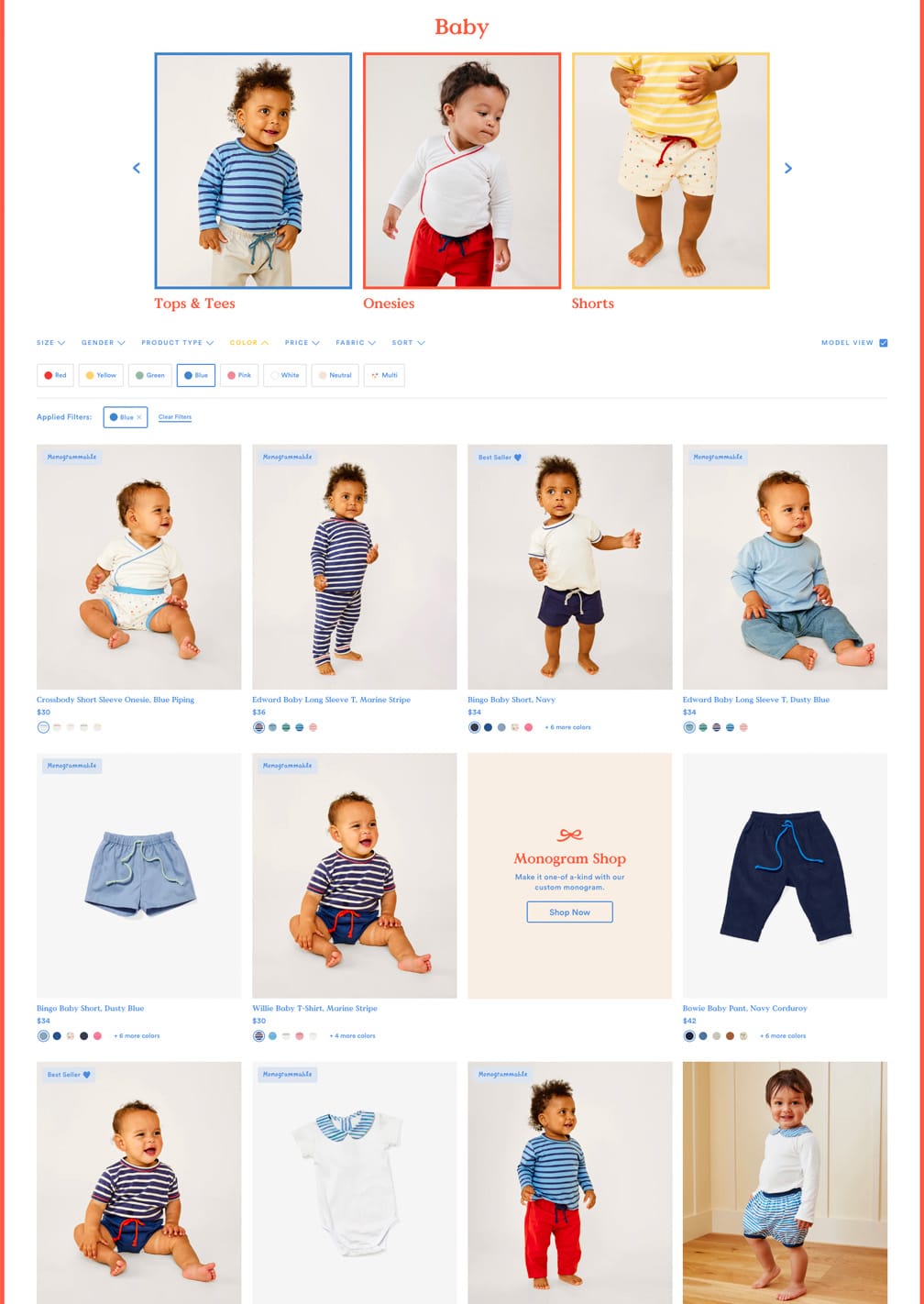 Monogramming Madness
Monogramming is a key Oso offering, and we gave it equivelant importance in our development process. Rather than wrestling within the constraints of a pre-built app, we build this monogramming framework from the ground-up, allowing for a fully custom layout as well as previewing and ordering process.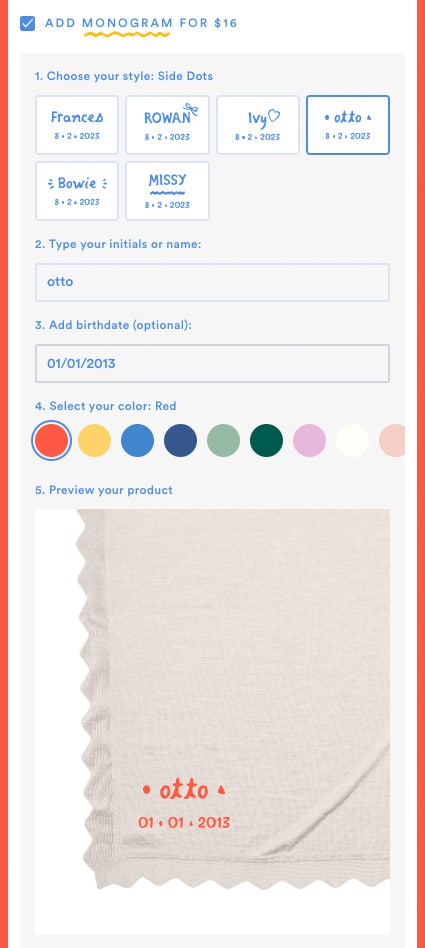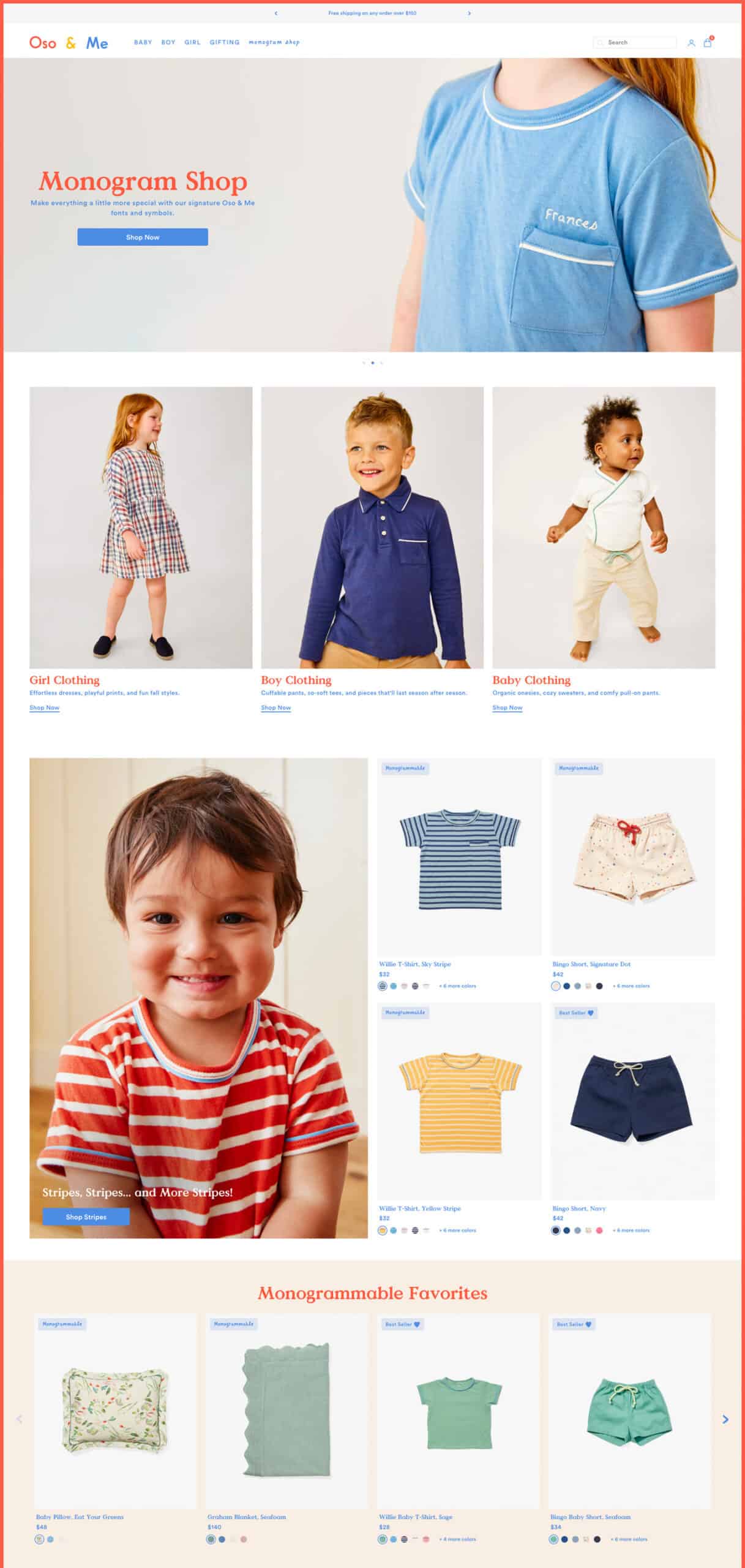 Shopper Friendly
Every step of the shopping process reflects an effort to make the user's experience as enjoyable and efficient as possible - from the usable color swatches everywhere, to the seamless filtering process, to the model view option on the collection pages.

Shopify Plus Development
E-commerce Consulting