ECOMMERCE WEB DESIGN & DEVELOPMENT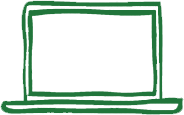 NO THEMES
Every brand is unique, and as such deserves a unique web design. At Newthink, every design is handcrafted. We get to know your brand, its aesthetic, its customers, its goals, and ensure that all of these inform the appearance, layout and personality of the design we create. Whether we're working with your existing style guide or developing one from scratch, we pay attention to every last detail to create a website that is beautiful and effective.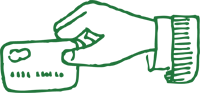 CONVERSION IS KING
Creating a beautiful online store isn't enough. It needs to sell. Whether you're selling jewelry, handbags, cameras or kayaks, your customers need to be guided through the shopping process with minimal distraction between arrival and checkout. With a decade of experience building online stores, we know what is necessary and what is clutter, and we design and develop all of our stores with this as a guiding principle.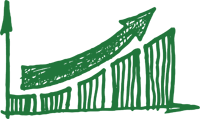 ONWARD AND UPWARD
You'll be able to login to your store to manage every aspect of it, from keeping your product inventory up to date, to freshening up your homepage, to processing orders and interacting with customers.
This doesn't mean you've seen the last of us after launch, though. We consider that every website launch is the start of a lasting relationship, and we'll be on hand to help you navigate the Ecommerce landscape, whether it be keeping your site up to date with the latest technology, or continuing to hone it based on your latest analytics reports.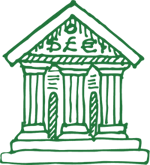 ECOMMERCE PLATFORM
Founded in 2004, we have been working with Ecommerce platforms since their early days. Having worked with those very primitive solutions, and keeping abreast of the evolution and improvement in the years since, we knew a good thing when we saw it in Magento. Whether using the Community or Enterprise Edition of the product, Magento gives us a solid foundation to start from, while allowing us the flexibility to implement whatever features we may dream up.
We can and do work with other platforms, such as Shopify and BigCommerce, but Magento is generally our weapon of choice when attacking a new project.